What is ERAN?
---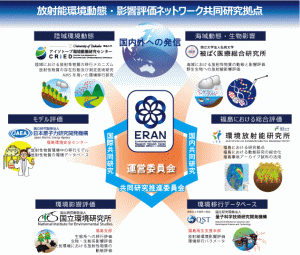 ERAN (Environmental Radioactivity Research Network Center) has been recognized by the Ministry of Education, Culture, Sports, Science and Technology (MEXT) as a Joint Usage / Research Center since 2019.
ERAN consists of six organizations: CRiED of Univ. of Tsukuba, IER of Fukushima Univ., and IREM of Hirosaki Univ. as network centers, and JAEA, QST, and NIES as cooperative network centers.
We are convinced that the results of the joint research and international efforts will be critical to the recovery and possible future events.
Pick Up Topic
---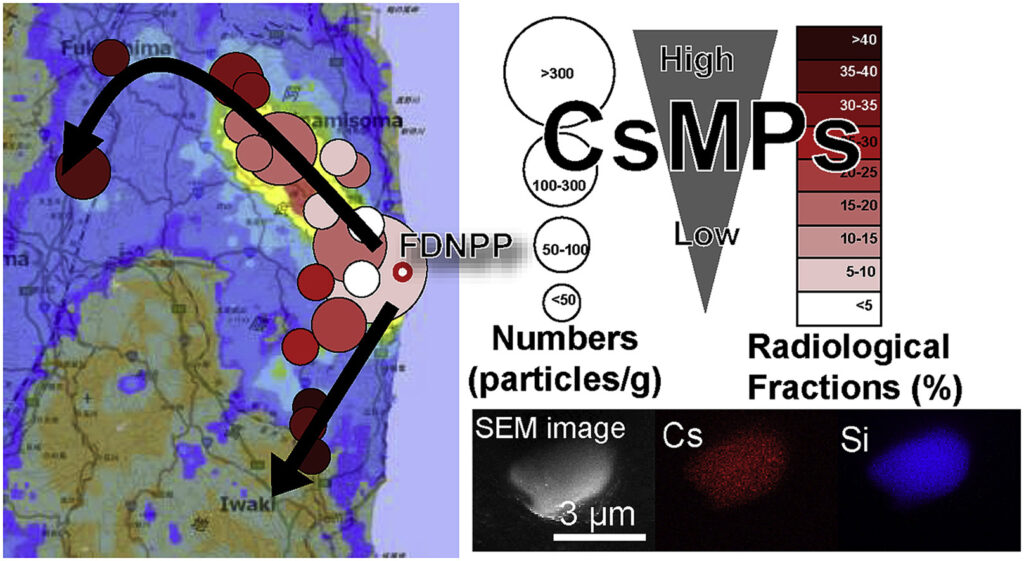 Chemosphere Volume 241, February 2020, 125019
.
Ikehara, R., Morooka, K., Utsunomiya, S., et. al,
Through analysis of 20 soil samples with the QCP method, we present the first regional-scale quantitative map of CsMP abundance and RF values around the FDNPP. This approach improves overall understanding of the dynamics, growth of the radioactive plume from FDNPP and the quantity of CsMPs deposited on the surrounding land, including residential areas. However, CsMPs in residential areas at present have experienced varying environmental conditions, such as being surrounded by vegetation, concrete, and buildings, and this may profoundly increase CsMP mobility by being washed out from the surfaces.
Hot Topics
---
News